What Makes Alpha Group Stand Out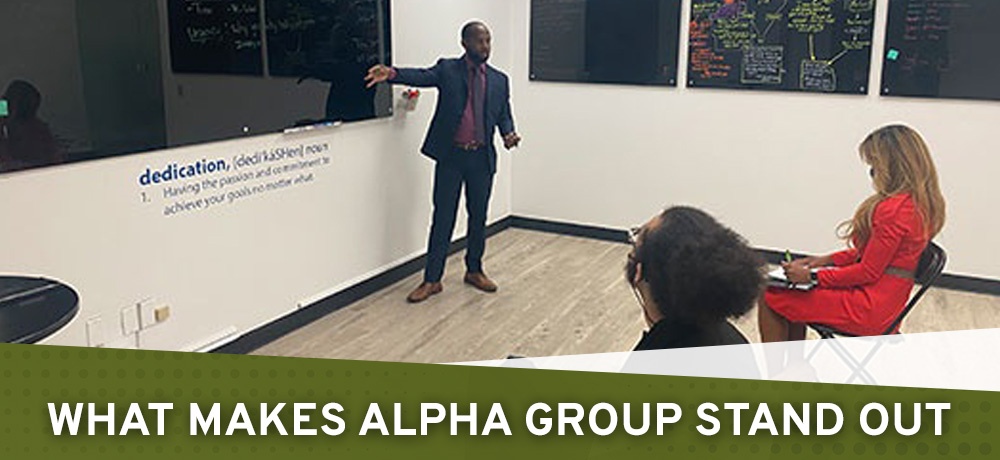 Thanks for stopping by our blog. If you're looking for more information about Alpha Group, you've come to the right place.
About Alpha Group
We are a direct marketing company in Los Angeles, California, specializing in helping businesses achieve their full potential. We opened our doors in August 2020.
Our promoter, Tim Johnson, is a former military man that served in the marine core from 2010 – 2015, which inspired our name 'Alpha.'
He likes to inculcate his strong negotiation skills, good communication, and regimented lifestyle onto his team, as our leadership training program is at the core of our business.
We offer entry-level sales and marketing opportunities across Long Beach, Santa Ana, Los Angeles, Irvine, Anaheim, Lakewood, Huntington Beach, Torrance, Downey, Inglewood, Fullerton, Newport Beach, Garden Grove, and East Los Angeles, California.
The Alpha Group Difference
One aspect that makes us second to none is that we empower people by providing the knowledge and acumen to excel as entrepreneurs. We currently mentor ten talented go-getters to achieve their goal of climbing the corporate ladder.
What also sets us apart is our team environment where everyone can be themselves, as we believe that becoming a better version of yourself doesn't mean needing to change who you are. In our organization, even the management are students and continuously learn from people who are further along in their journeys. This humility has made us successful.
One of our most significant achievements has been creating a fun work culture where we regularly host team nights, including potlucks, and watching UFC Fights and football games together.
Our dream for the future is to have multiple locations and grow to become a reputed national organization. In this endeavor, we constantly adopt innovative processes and evolve with the latest trends.
To learn more about all that we do at Alpha Group, please click here. If you have any questions about how we can help you, we'd love to hear from you. Please get in touch with us here.
---
---